JAKARTA, INDONESIA – 13 Maret 2018 – Ring of Elysium, game Battle Royale yang direlease oleh Garena, telah mengumumkan tanggal dimulainya Closed Beta Test. Game ini akan segera bisa dicoba oleh Survivors yang sudah meregistrasikan dirinya melalui website official Ring of Elysium.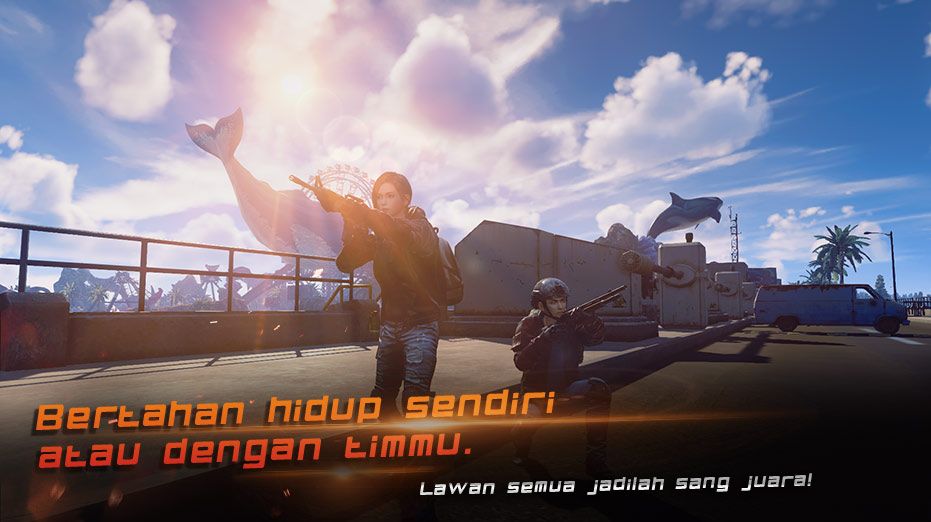 Periode Closed Beta Test akan dimulai pada tanggal 14 Maret 2018 setiap harinya pada pukul 15.00 – 24.00. Survivors terpilih akan secara resmi menerima Closed Beta Key yang akan dapat digunakan untuk bermain selama periode Closed Beta.
Dikembangkan oleh Tencent, game Ring of Elysium dengan bangga menawarkan para pemainnya dunia permainan yang nyata, seakan Survivors sedang bertahan hidup di dunia sebenarnya. Di kala terang, hujan, dan badai, Survivors ditantang untuk menjadi yang terakhir dengan menguasai bullet drop senjata dan memahami berbagai jenis lokasi yang ditampilkan secara nyata.
Bagi para Survivors yang belum mendaftarkan diri, registrasi Closed Beta Testing akan terus dibuka selama periode Closed Beta di https://roe.garena.co.id/cbt/
Untuk informasi lebih lanjut, silahkan mengunjungi akun resmi Ring of Elysium Indonesia:
–           Website: https://roe.garena.co.id/
–           Facebook: https://www.facebook.com/garenaROEIndonesia
–           Instagram: https://www.instagram.com/garenaroeid/